Restaurants and bars offer delight to gourmets with irresistible atmosphere and a beautiful view of the Adriatic. We have prepared a wonderful experience  of superb cuisine. Delicious food lovers can try numerous delicacies. Treat Yourself to something new while on vacation – dishes that are different from those in Your daily menu. The gastronomic offer will please Your taste in a special and unique way.
Restaurant Dalmacija is an ideal place for you to try authentic Dalmatian specialties. The rich local dishes in the original ambiance and a pleasant atmosphere takes you to a new world away from all the stress of everyday life. We recommend that you try the best in our offer – traditionally made dishes. Get to know the local cuisine and enjoy the tasty fresh food of our region.
Italian cuisine enthousiast will enjoy in our Trattoria Bella. Here You will find the famous and favorite dishes such as pasta and pizza. Choose your favorite Italian dish and enjoy the taste of bruschetti or lasagna.
Great choice of desserts awaits you in the domestic patisserie – You won't be able to resist. Enjoy a colorful selection of ice cream flavors and diversity of our cakes, especially when You're hungry after a swim at the beach next to the patisserie. We guarantee the freshness and quality of our homemade desserts.
A perfect place for all our guests who love sports. Enjoy the ideal ambiance of the Sport Bar, following the world sports competitions with friends with a refreshing drink.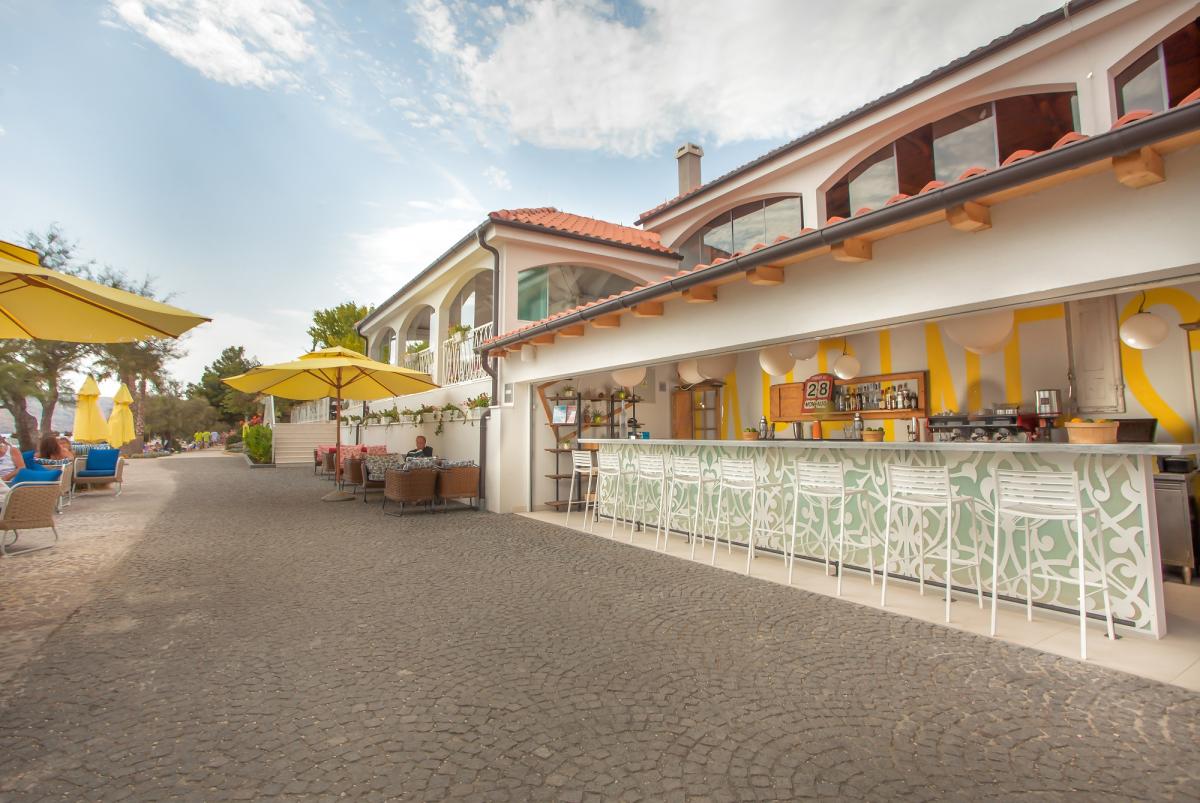 Harbour and Lungo mare beach bars
Beach bars are located next to the beach and promenade are ideal for relaxing by the sea and breathtaking views. Refresh Yourself with a drink and enjoy the breeze.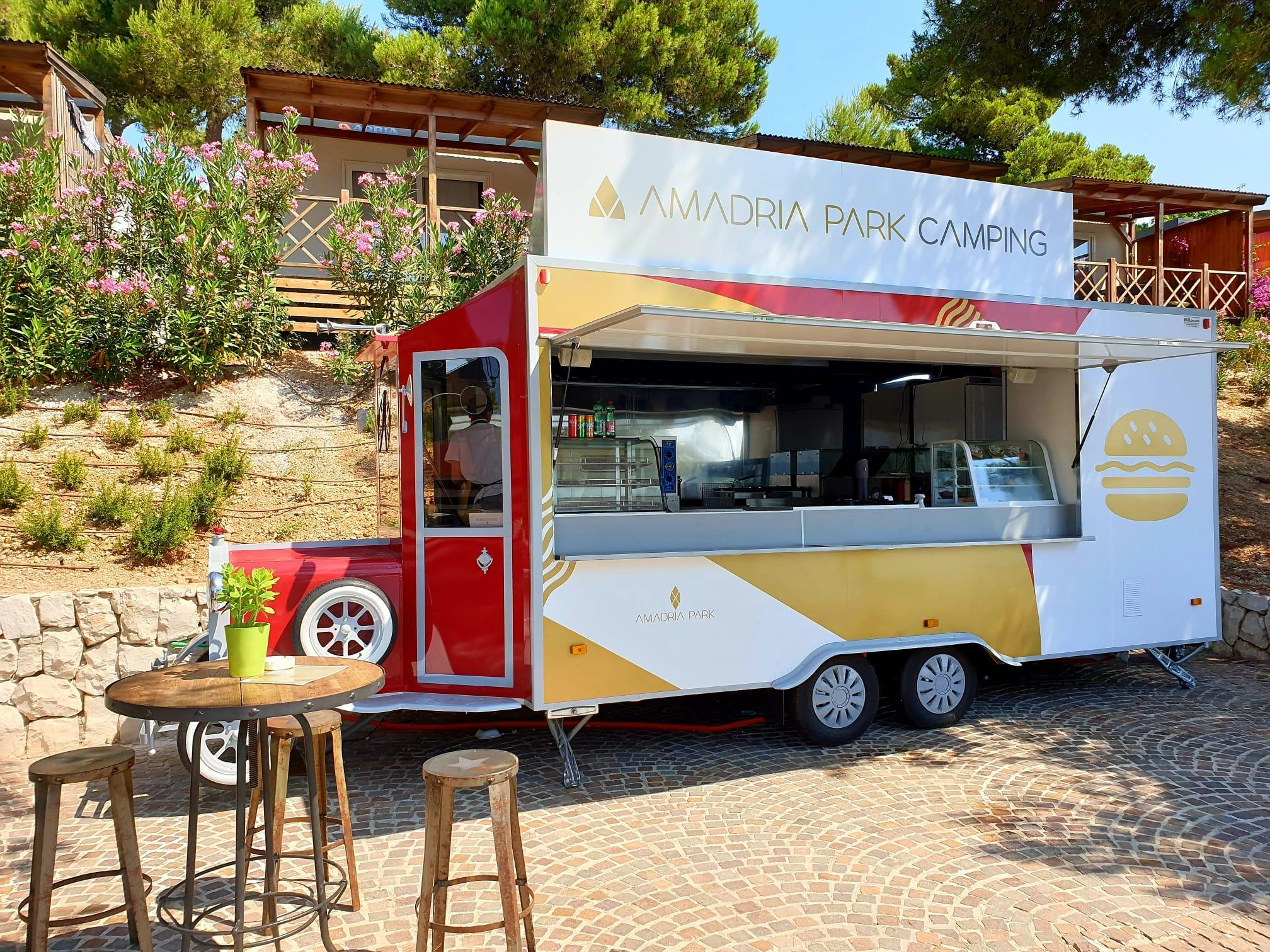 Burger house is located next to the beach and promenade and it is an ideal place to enjoy delicious and fresh meals at the beach.