It is well known in Croatia that susets in Zadar are something completely different. Spend your evening with us on the exceptional tour of one of the oldest and contemporaneous cities in Dalmatia.
Your private guide will show you all the inside secrets so that you can feel like a true local walking trough the streets of this charming city. Zadar offers its visitors a unique fusion of a historic old town with Roman ruins, medieval churches, sophisticated cafes and excellent museums. While waiting for the sunset, feel free to walk around the city, or taste Zadar specialties in one of many restaurants or simply sit by the sea listening to the music that sea produces playing the Sea Organ. The highlight of our tour is undoubtedly the prettiest sunset experience you've ever come across. We will welcome the sunset in the most wonderful place in Dalmatia, experiencing the one of a kind sound and light spectacle of the famous Sea Organ and Sun Salutation.
Tour itinerary:
16:00 – Departure from Belvedere
18:00 – Sightseeing of Zadar with guide
20:00 – Optional dinner
21:00 – Experience the famous Sea Organ and Sun Salutation
22:00 – Departure from Zadar
00:00 – Arrival at camp Belvedere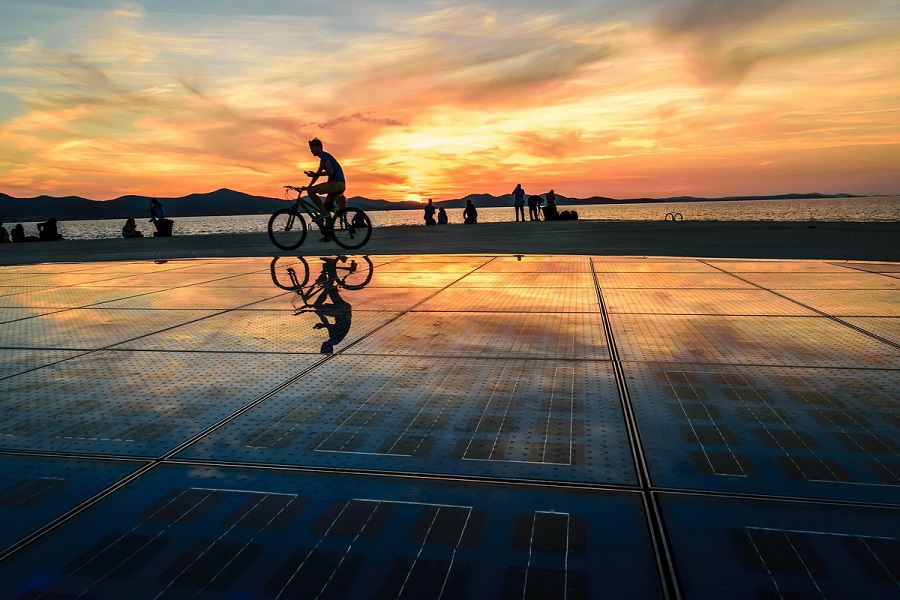 Pellentesque vitae arcu leo. Donec molestie sit amet enim vitae lacinia. Integer sit amet consectetur lectus. Vestibulum gravida interdum viverra. Aliquam eget nibh.
You may also be interested in...