If you wish to avoid passive vacations and enjoy the sea, sun, cultural and natural heritage of Trogir at once, this half day excursion is perfect for you! The kayaking adventure starts in a small tourist village Seget Donji, just 2 km away from the Trogir city center. Take the paddles, get into the kayak and leave the rest to our guide.
Our paddling will lead us straight to the south side of Trogir Historic Core. Passing by the city market and below two bridges on the northern part of the UNESCO city, you will hear about history and culture of this illustrious town as we drift pass the seafront. Our adventure continues through the canal, below the bridge and further until we reach sandy beaches next to Pantana. There, ashore, we will regain our strenght with some fruit and we will enjoy in swimming before we head back. Leave your worries at home, turn on your good humor, grab your friends, partner and family members, prepare your cameras and join us for this adventure.
Tour itinerary:
09:00 – Departure
09:30 – Trogir sightseeing with guide from seaside
11:00 – Free time for fruit, snack and swimming
11:30 – Returning to the Seget passing small channel in Trogir
13:00 – End of tour and transfer to Belvedere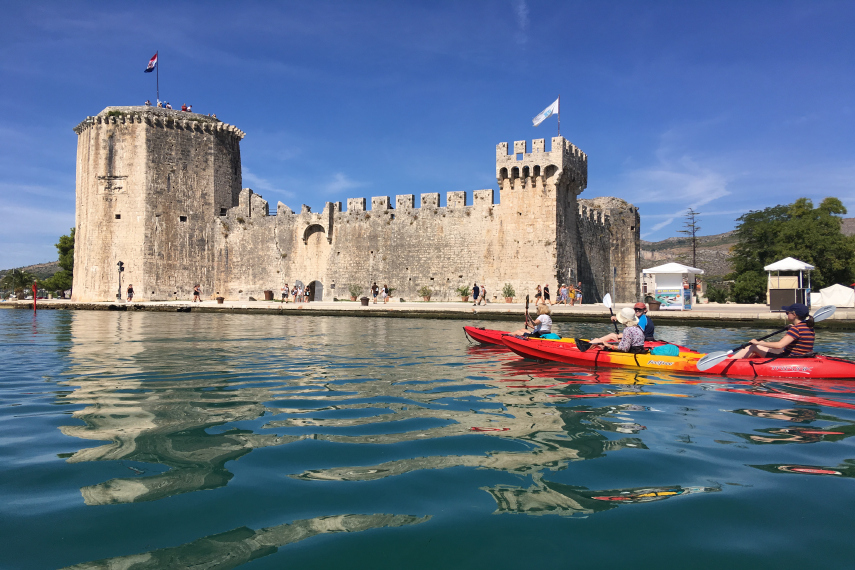 You may also be interested in...